Free Holistic Self-Care Classes
Sponsored by The Rondout Valley Holistic Health Community
Held at Marbletown Community Center | 1st Thursday Monthly | 7-8:30pm
Within the Rondout Valley Holistic Health Community, healthcare takes body, mind, emotions, and spirit into account. As health issues are addressed, individuals play an active and responsible role in the healing process. To help community members learn how to help themselves, we offer a series of monthly classes in holistic self-care. Your body knows how to heal itself when given the proper support. Come and learn a variety of methods to support your own well-being.
Join us Thursday December 7th for Detoxification, Rejuvenation & Well-Being with Pat Yorks RN
.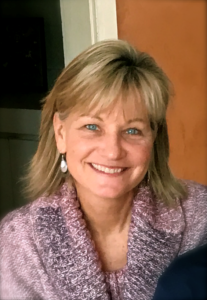 Are you open to changes in the New Year to improve your health? In today's hectic world, it can be challenging to do what's best for ultimate well-being. In class we will discuss ways to activate the lymphatic system and detoxify the body through the four Channels of Elimination. Using at home techniques, you will learn ways to reduce the toxic burden of today's world. Reported benefits of these detox processes are, mental clarity, increased energy & vitality and a renewed sense of well-being. Get ready for Vibrant Health and Wellness for the New Year!
Pat has been a RN since 1986 and I-ACT Certified Colon Hydrotherapist since 1990. She realized early on that conventional medicine didn't resonate with her intuitive knowing of healthy living. Over the past 30 years her interests have expanded to include Essential Oils, various Frequencies Machines as well as Energy & Sound Healing Modalities. Integrating the wisdom and knowledge gained over the years, Pat incorporates what is needed into her sessions. In addition to a passion for Health and Wellness, she has also been an Elementary Reading Teacher for over 25 years. She is currently in the process of opening up a Colon Hydrotherapy practice in New Paltz, NY.