A FUND RAISING EVENT
for The Rondout Valley Holistic Health Community
with Ricarda O'Conner
Sunday, June 17, 2018 – 5:30 PM
at Lifebridge Sanctuary, 333 Mountain Road, Rosendale, NY
Reservations required
A gong bath meditation restores the harmonic field of the body. The sound waves emanating from the gongs come in through your ears, but also move through your body, gently guiding you into deep relaxation. The gongs recalibrate and rebalance the body, mind and spirit, raising your vibration and returning you to your essential resonance. For this event you may lie down on a yoga mat, close your eyes, and simply let the sound wash over you, or you may sit in a chair. If you choose to lie down, please bring a yoga mat and a pillow and/or a blanket and eye covering if you wish.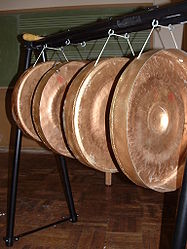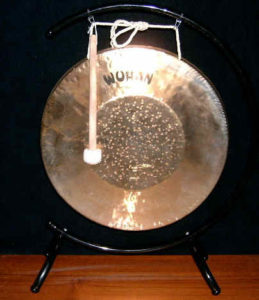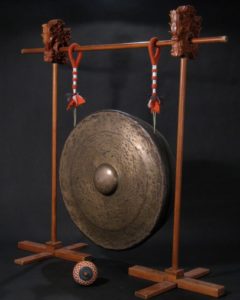 Ricarda O'Conner is an experienced yoga instructor and metaphysical healer whose practice is located in the Catskill Mountains near Woodstock, NY. Her modalities include Sound Therapy, Matrix Energetics, Reiki, and Hypnosis. Working both in-person and via distance healing, Ricarda provides an expanded, loving and safe environment where people can quickly access their power to heal and transform every area of their lives.
Pre-registration required as space is limited:
Please mail your tax deductible donation made out to RVHHC INC., along with your name and email address to Donna Cohen, 70 Duck Pond Road, Stone Ridge, NY 12484, 845-430-0351
Suggested minimum donation of $25 to support the RVHHC mission.