Reconsider
Free Holistic Self-Care Class
Feb 6, 2020, 7:00–8:30 pm
Free
Marbletown Community Center
3564 Main St., Stone Ridge, NY
At Reconsider, our style is powerful, playful, innovative and supportive. By designing a safe space to explore and discover the ways in which we create our lives, Reconsider facilitates a journey of introspection and dialogue leading to new insights, possibilities and empowerment. We curate events which guide participants to recognize and unravel patterns that impede growth and disrupt possibility. By reconsidering our very relationship to life, to our selves, and others, we can transform the environments in which we live – and ultimately society – for the better. This workshop is a great way to begin your transformational journey! CLICK HERE for more information about Reconsider
ABOUT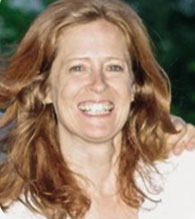 Marcina Hale is Co-Founder of Reconsider. She has spent 20 years developing and presenting workshops for individual and communal change and transformation. A master therapist and dynamic facilitator, she challenges and inspires others to live their lives more consciously and to take responsibility for their own creations. She is a Producer of Disturbing the Peace and is the primary facilitator for Reconsider workshop experiences, which have been given in the U.S. and internationally. Marcina recently spoke at TEDxKC Women about how to change the world in which we are living.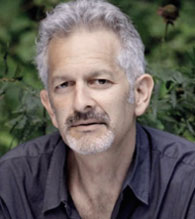 The Co-Founder of Reconsider, Stephen Apkon, is an award-winning director, filmmaker and social entrepreneur. He is the Founder and former Executive Director of the Jacob Burns Film Center, a non-profit film and education center located in Pleasantville, NY. Steve is the Director and Producer of Disturbing the Peace. He is also Producer of several documentaries, including Presenting Princess Shaw, I'm Carolyn Parker, and Enlistment Days, and Executive Producer of Planetary. He is the author of The Age of the Image: Redefining Literacy in a World of Screens, published by Farrar, Straus & Giroux – foreword by Martin Scorsese.
Free Holistic Self-Care classes on the first Thursday of each month, 7:00-8:30 PM, at the Marbletown Community Center. To help community members learn how to help themselves, we offer a series of monthly classes in holistic self-care. Your body knows how to heal itself when given the proper support. Come and learn a variety of methods to support your own well-being.