Free Holistic Self-Care Classes
Sponsored by The Rondout Valley Holistic Health Community
Held at Marbletown Community Center | 1st Thursday Monthly | 7-8:30pm
Within the Rondout Valley Holistic Health Community, healthcare takes body, mind, emotions, and spirit into account. As health issues are addressed, individuals play an active and responsible role in the healing process. To help community members learn how to help themselves, we offer a series of monthly classes in holistic self-care. Your body knows how to heal itself when given the proper support. Come and learn a variety of methods to support your own well-being.
Join us Thursday, August 3rd for
Aging in our Society
with Eleanor Minsky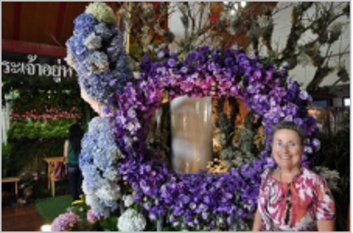 Eleanor Minsky is the Outreach Coordinator at the Office for the Aging in Kingston New York. She will talk about the many options available for seniors in our society. She will give you a blueprint to understand the complex choices available in Medicare and she will reveal to you little known federal programs and the best kept secrets to saving money when purchasing prescription drugs. Knowing how to navigate the system brings untold dividends for your peace of mind.
Eleanor has been an attorney practicing in complex litigation and elder law for over thirty years. She retired and for the last five years has worked for the Office for the Aging. She is currently sharing her knowledge all around Ulster County by making these presentations. She likes to say that people come seeking information about their aging choices and look like "deer in the headlights;" they leave confident and relaxed, armed with a path to go forward.